Excuses
It's a dreaded word. But we all have them.
Yes, I'm looking at you, excuses. Today, I'm coming for you.
You've been weighing on my heart. You've been top of mind and at the tip of my tongue. You've been everywhere, at all times, for big and small reasons, for big and small moments.
But not anymore.
Today, I confront you. Today, I  make sure I get my point across.
I apologize for what's about to be put down on paper. For what comes out of my mouth and spills onto this blog post. For many of us, this will be hard.
But this needs to be said.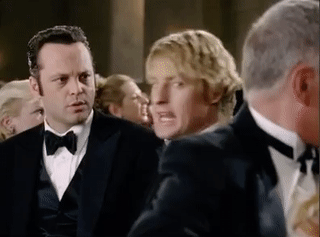 No more excuses
Yes. You read that right.
No. More.
We all have them. We all make them.
Yet I have come to realize that when we give "excuses," what we're really doing is stating something isn't a priority in our life.
That can be difficult to hear.
But as network marketers and people hustling to be successful in our business, we've got to drop the excuses.
We've got to drop them if we want something great to come out of our business.
Here's a tip from what I've learned over the years:
Let YES be a YES and NO be a NO.
This is key.
It frees you from so many things.
But it also cements in your head (and in your heart!) your WHY.
Why you want to do this business…
Why you want to own your life…
Why you'd like to help your family be financially free…
Why you need to be in charge of your own time…
You must clarify your "why" and let it drive you instead of excuses.
Deep down those excuses come from fear.
A lot of the time, we give excuses because we're afraid of what's going to happen if we step out of our comfort zone.
Stepping out of our comfort zone means doing those things we're not used to doing.
We feel lost. We feel anxious.  We feel uncomfortable.
Yet excuses come from that fear. They feed on it.
In order to get rid of the excuses, you have to overcome that fear.
Over the years, I've heard many excuses from my fellow network marketers.
And a lot of times it has to do with going to a professional event or conference.
I'm sure everybody in network marketing has a conference they go to.
Conferences are made for people like us. Therefore, we should be making our company conferences a priority.
They should be immovable rocks — mountains, on our calendars. Yet most of the time, there are two main reasons I hear for not attending conferences:
Finances
or no one to watch the kids
I'm not trying to guilt. Those are very valid reasons.
But instead of accepting these excuses from people, I instead try to help them work through a creative solution.
And, there is always a solution.
If it's a priority for you, there'll be a way for you to get it done.
We already "get it done" in other cases.
If you had a family member that was sick or in the hospital, or a dire family or friend emergency, even if you lived in another state, you would probably scrape together every dollar you had and find a way to get there.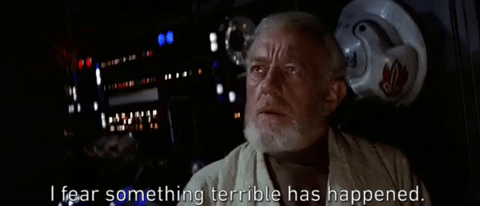 That is the passion you need to have for your business
This is your life.
It's not pretending. It's not a trial period.
You get one chance to go all out.
This is it. Whatever you want, whatever you know, whatever reason you're in this business for — grab onto it and make it a priority for your life.
In my line of work, a lot of the time I'm speaking to moms. Some dads, too.
But moms especially do lots of things for our kids all the time.
We are always giving for them.
Because of that, maybe going to a conference adds a bit of "mom guilt."
There might even be some mom guilt in your head right now, as you read this.
However, don't let your kids be your excuse.
Your children should be your why
Let them be your reason for wanting to go to conferences.
For wanting to do better in your business. For stepping outside your comfort zone.
Do those things you feel might be hard — impossible, even — but use your kids as your reason.
Because at the end of the day, you're setting up not only a life for yourself but your loved ones as well.
You're setting up a legacy.
And they're watching you.
If they see you constantly searching for a solution to obstacles, they're going to grow up into adults who constantly search for solutions to their own life challenges.
They're watching you go after your goals and your dreams. And it empowers them to do so, too.
What is a greater gift than this?
Now, we've focused on one network marketing "obstacle" in particular here: conferences.
Sometimes, in my own excuse-making mind, I can get overwhelmed with conferences, too.
In fact, they're top of mind right now, because ours is coming up here pretty soon.
Yet step one to a "no more excuses" life: Whenever your conference is for your business, get it on your calendar!
Right now.
Move heaven and earth to lineup daycare or family or friends to watch your kids.
Get creative. Get flexible. Plan ahead today.
You'll thank yourself tomorrow.
But it doesn't have to stop there.
Remember common "excuse" number two: finances?
Here's another way to prepare so the self-doubt, the self-sabotage, the excuses stop lingering:
Start saving at the beginning of the year.
Add  "conference expenses" as a category into your budget every month in order to save.
It doesn't have to be a lot. In fact, it shouldn't be — we're trying to get you to take control of your life, not add stress to it!
That little will add up. And by the time the conference is on the horizon, you will look at your finances and have zero excuses.
This is where your power comes from. This is what will allow you to be determined and focused.
What will give you courage and strength?
When you feel like you simply can't go on another day, you're going to remember those speeches people are giving at conferences.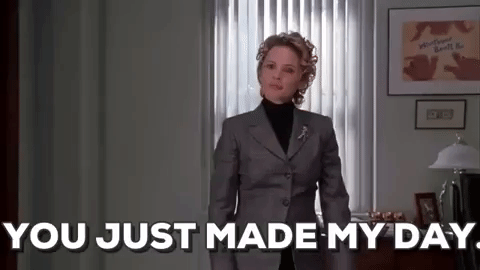 You're going to remember your "why."
Today is the day to get that strong vision in your head.
If your passion is there, and your reason for doing this is there, and if you've made it a priority, then we're going to be able to push aside those excuses.
Sometimes, there are valid reasons for not going places or doing things.
Your business is not one of them. When you stop and think about it — even just a little bit — you can search for creative solutions and your why.
I think this is what we need to keep asking ourselves. This is what it all circles back to.f it's a priority, and if we want it bad enough, we can't have any excuses.
We've just got to search for a solution and push everything else aside.
When you committed to this business, you committed to it for a reason. I know for my family, it's not an option not to do it.
It's not an option not to go to our conferences and not to have our events and not to build my team.
It's not an option because this is serious. This isn't just a hobby.
There are lots of network marketers that consider their business a part-time gig. That's okay! But I'm here speaking to the ones that say they really want this.
They want to bring their husbands or wives home. They want to be their own boss. They want freedom and flexibility. They want to take control of their family's direction, their family's livelihood.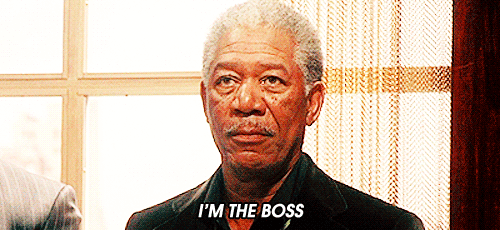 But that's not going to happen if we keep making excuses.
Your final leap
Because even after all this – after all the learning, all the preparing, all the saving, all the why's – it's still hard to make your move.  
There are a hundred reasons you might still hesitate.
You don't have the prospects you want. Your website isn't driving enough traffic. You're still working out your lead conversion strategy, or you're tinkering with your sales funnel. Maybe your overall digital presence — your social media, your email lists, the works – they're there, you've built them up, but they're still not getting the attention you need.  
You may be ready, you say. But your business isn't.
Guess what? That's an excuse.
If you've got your "why", you've got your green light. The rest will fall into place.  
We were there. We were in your exact same shoes.
And, we want to help you and your business make that leap — and make it seamlessly, so you don't have the mistakes we did.   
In an exclusive 10-Day Attraction Marketing Boot Camp, you'll learn not only how to drop the excuses, but we'll give you the step-by-step formula to boost your business using the principles of attraction marketing.  
You'll learn:
How to use social media

to generate some serious leads.

How to draw those leads directly to you like a magnet.

You'll have prospects knocking down your door, credit cards at the ready, to buy your products, time and time again.

How to capture attention, stand out, and build your brand

in today's digital landscape.

How to get leads calling YOU

to connect with your business.
In conclusion…
Think about the power of the "why" you have today.
I'd love to have more conversation down in the comments.
What excuses have you made lately that have held you back?
Are you trying to overcome your self-doubts?
Do you have a strong enough why?
To Your Success,
Alex and Peggy